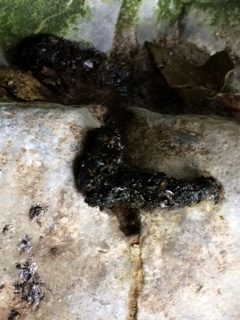 This years 2 day event was well supported again, thank you to everyone who took part.
The Devon side of the Blackdown Hills were included and a good coverage was obtained thanks to the assistance of Blackdown Hills AONB.
Exmoor National Park, Devon side was again included this year organised directly by ENP AONB.
Heavy rain a couple of days prior to the event impacted a few sites with high water levels. The full impact on the survey won't be known until all results are in and scored, but initial results are promising.
Fresh DNA was again collected from the Brue and the Tone with two collection points this year. Nia Thomas will be collecting the final samples from Rob's freezer towards the end of May. These are the last samples being collected for the project.